Reading Christian books is essential for all men, especially those who want to uphold the biblical tenet of leadership in the home. The truth is that you cannot act more than you know. Hence, you need the right knowledge to live right.
Reading Christian books is one way to accumulate the author's life experience within a few hours of reading. It aids in the development of sound mental and spiritual habits. Additionally, deep and insightful Christian books contain hope and encouragement that helps reduce tension and anxiety, especially among men.
There are numerous additional reasons why every man should visit a Christian book store at least once in three months and get any Christian book. In this section, we'll go over why every man should get Christian books. The reason will be based on the man's role in life:
The Family Role of the Man in the Home
Reading Christian books can benefit any man, whether a husband, a father or a young unmarried man. The book about the role of a man in the home will help you better understand why God created the man in the first place and how every man should live with his family.
Christian Books will help you understand your role as a Husband
The American Psychological Association estimates that 50% of marriages end in divorce. Adultery and spiritual immaturity are two prominent reasons for this. The truth is, none is left out in the issue of divorce. Both newlyweds and couples who have been married for a long time could be victims of a failing marriage. The devil can damage a marriage if Christ is not at its center.
If you're a husband who's worried about the future of your union, investing some time in Christian books can be a lifesaver. In the long run, it helps you save your marriage by helping you identify and deal with the problem.
More so, it is good to read Christian books if you already have a healthy and happy marriage. You will be reminded to love and respect your family and place Christ at the heart of your relationship.
Christian Books will help you understand your role as a Father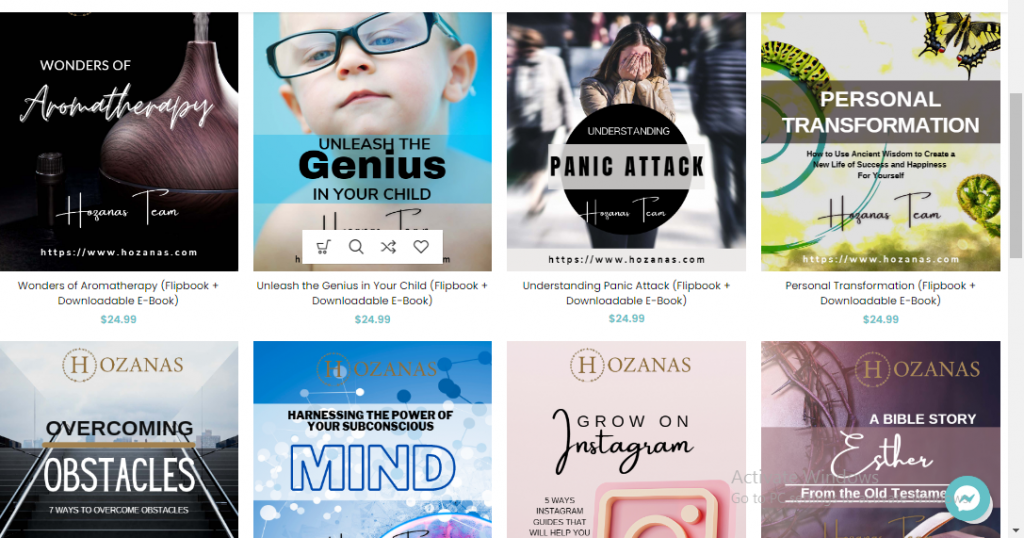 The Bible says;
"Children's children are the crown of old men, And the glory of children is their father."

Proverbs 17:6
Fathers, in particular, are revered as role models by children who see them as capable of anything they set their minds to. Children believe their fathers are supermen and never fail at anything.
The truth is, fathers have a special responsibility to set the tone of life for the rest of the family. I'm not trying to be sarcastic. Mothers aren't less important or deserving of respect than fathers. However, fathers bear the most responsibility for guiding their children.
As a father, reading Christian books can help you understand more about Christian leadership. This Christian leadership style is rooted in God's word and has a clear focus. Raising godly children, keeping your family happy, and having a family centred on God are all possible when you use Christian leadership principles at home.
Single Men also read Christian books
The term "single" is commonly used to refer to someone who has never wed. A lack of confidence or an unwillingness to engage in romantic relationships may be why some people remain single until they have more financial security.
Christian books can help you find the woman of your dreams if you're a single man looking for love. You'll be more equipped to connect with the woman God has in mind for your life through these books.
According to Proverbs 18:22, "finding a wife is a good thing." Reading Christian books might assist you in determining if you've already found the right one for you.
Also, reading Christian books can help you psychologically, physically, and spiritually prepare for marriage if you're a single man.
Rather than a decision, marriage is a call. Christian books will constantly remind you that God has tremendous plans for you and your future spouse's hearts. You'll be reminded and guided in the proper preparation process before He summons you both together if you read Christian books.
Men of Faith
You can deepen your relationship with God if you're a Christian man and read Christian publications. In addition, reading Christian novels provides you with further information on Christianity. Your spiritual growth and knowledge of God's word will be aided if you keep a daily devotional journal.
Remember that the adversary is constantly looking for ways to deceive you, so reading Christian books is crucial to help you stand.
Christian Books for non-Christian men
Reading Christian books can provide essential lessons even if you aren't religious or spiritual. Non-Christian men who aren't sure whether or not to read Christian books should find some amazing Christian books for them here. This is because reading Christian literature can teach you many valuable life lessons. The following are some of the benefits of a non-christian reading inspiring Christian books:
Love and Relationships
It's critical to understand what true love is. Giving sweets to a child is a simple solution. On the other hand, love should be more than just a happy emotion for males. Advice about love and relationships can be found in Christian texts.
Money and Day-to-Day Routines
When a person lacks resources, they are more likely to worry. On the other hand, reading Christian literature can alter your perspective on money. As Jesus taught, "Do not be anxious about anything in this world, but in everything through prayer and petition with thanksgiving, give thanks in all circumstances." (Matthew 6:25-27).
The Golden Rule
It states that you should treat others the way you want to be treated. In Christian literature, the golden rule is explained in detail. People will treat you with respect if you show them respect. Anyone can enjoy this, regardless of religious affiliation.
In conclusion, men were made by God to lead. At home, at work, and at school, men should have the leadership skills necessary to succeed. It may be tough, but it is not impossible to be the man that God wants you to be. Man's God doesn't want him to sit back and expect higher things in life to happen. God intends for men to rise to their full potential.