Could there be business secrets from the Bible? How best can we describe the Bible? Is the Bible a book of history? Well, the Bible is not just a book. There is more to it. It contains God's word, His principles, and stories of people that had become examples to us.
God's principles are not only needed for a holy living but also to be relevant on earth. One of the things that makes you important on earth is wealth and influence. These two go side-by-side and you can get them from the same source.
The Bible says;
"And you shall remember the Lord your God, for it is He who gives you power to get wealth, that He may establish His covenant which He swore to your fathers, as it is this day."

Deuteronomy 8:18
Understanding the business secrets from the Bible will open you up to great ideas and opportunities that would create enormous wealth for anyone that follows it appropriately. As a believer, you must not be ignorant of the many possibilities made available for you in the Bible. Ignorance will make a believer assume that wealth is carnality and it has nothing to do with God. But this is not true.
God wants to satisfy you with riches and even early in your life (Psalms 90:14). You are not too young to run a conglomerate. God wants to raise a generation of young and yielded believers whose stomach is not their God. Wealthy young individuals who are serving God passionately with their resources. Would you like to be part of this set of believers? If yes, I want you to join me as I show you 7 business secrets from the Bible that will make you financially free forever.
1. Adequate Planning is the first Business secret from the Bible
"For which of you, intending to build a tower, does not sit down first and count the cost, whether he has enough to finish it. Lest, after he has laid the foundation, and is not able to finish, all who see it begin to mock him."

Luke 14:28-29
A business plan is beyond the paperwork you do. It also involves researching what you plan to do and carrying out a market survey for your product or services. Moreover, you need to set alternative plans in case of a failed process. The almighty God, before He made man, prepared everything man would need to survive. The story of redemption also shows that God had a plan B for humanity, knowing well that man will fall out.
Many prospective entrepreneurs had failed almost halfway due to a lack of business plans and the inability to set smart goals. To count the cost is the first step to following the biblical business principles for success.
2. The Little oil principle
"As surely as the Lord your God lives," she replied, "I don't have any bread—only a handful of flour in a jar and a little olive oil in a jug.

1 Kings 17:12 (NIV)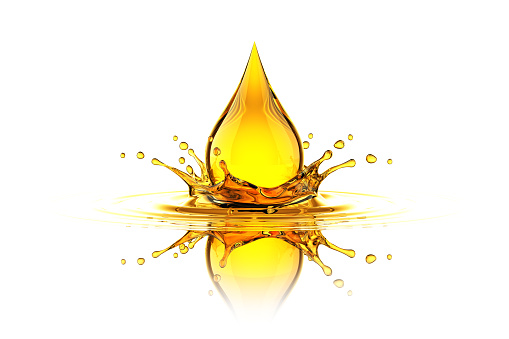 Ever read about the Zarephath widow? If no, here is a quick recap of the story.
Prophet Elijah asked this widow for bread, but she responded that she had only a small quantity of flour and little oil in her jar. Although she termed herself poor, she had something. Afterwards, her oil was multiplied and she became one of the richest oil moguls in her days.
Dear believer, do you desire to own a business but feel stranded because of the lack of capital? Adopt the little oil principle. The little oil principle implies that you must use and start with whatever is available, no matter how small. Remember, it is God that brings the increase. Search around you. You have something-it could be your gift, talent, relationship, and that small amount of money. It might not amount to so much at first. However, use of it. Do not allow the fear of losing to make you hold on to the little and yet have nothing left.
3. Investment is another Business Secrets from the Bible
Investment is a brood subject as it relates to business. A common business secret from the bible quotes thus;
"Cast your bread upon the waters, For you will find it after many days."
Ecclesiastes 11:1
This Biblical quote encourages you to trade with your resources for profit. The Bible encourages saving and investment for the future. Do not eat all your seeds. Invest some of it.
Additionally, discernment goes hand in hand with investment. Check out for appropriate and profitable businesses to invest in. As a believer, you must do business by the spirit. Allow the leading of the Holy Spirit to guide you into the right investment.
4. Buy wisdom
"Buy the truth, and do not sell it, also wisdom and instruction and understanding."

Proverbs 23:23
The Bible has a lot to say on mentorship and discipleship. This biblical concept is not only for your spiritual development. You must understand that it is also one of the business lessons from the Bible. The Bible admonishes that you should learn from those who had gone ahead of you, especially those already doing what you are about to start.
Learn from people who have over time achieved your kind of dream. Read their books. Listen to them. It will help you to build your own business empire. Also, read books that can help you overcome your limitations.
5. Diligence: a biblical business principle for success
Jesus is our perfect example. He called His assignment on earth the father's business and did its diligence. There was never a time when Jesus was found idle. He majored in his assignment. No wonder he achieved so much in a short while. I mean, 33 years on earth and he did all that he did? That's amazing.
Every business thrives on diligence. Diligence involves being doing the right thing at the right time without procrastinating. Sometimes, I could define diligence as showing up daily in your place of duty.
Interestingly, time management is an advantage for the diligent because a diligent person is always moving to see his vision and goals become a reality. King Solomon, in his proverbs, also emphasizes that the diligent man would prosper (Proverbs 22:29).
6. Honesty: a Hidden business secret from the Bible
Why do I call this hidden?
Although it is very clear that honesty is a godly virtue, many business owners do not reckon with this truth. God is not interested in a business that cheats on its customers. Jacob had the opportunity to run away with this father-in-law's flock, but he chose to come plain with him (Genesis 30:31-43). Be honest to yourself, your staff and customers.
7. Employ a quality customer relationship management
Add quality customer relations to the above list of business secrets from the Bible. Since the goal of every business is to meet the customers' needs, your service has to be satisfactory. That is 100% satisfaction.
The golden rule, which says to do to others what you want them to do to you, was given by Jesus. It matters a lot how you treat those who do business with you. Love, hospitality, tolerance and patience are key ingredients to instill good customer relationships.
Kindly let me know some other business secrets from the Bible you have found that might be useful to many people.