As a mother, finding a trustworthy babysitter is essential when you need to take a break or run errands. Here are some babysitting tips that can help you find a reliable and efficient babysitter and ensure that your child is well taken care of.
BABYSITTING TIPS FOR BEGINNER
Reach out to friends, family, or colleagues to ask for recommendations for babysitters they have used before. You can also check online reviews or post a job advertisement on a trusted babysitting website.
After finding a few potential babysitters, conduct an interview to get to know them better. Ask them about their experience, their babysitting style, how they handle emergencies, and their availability. You can also ask for references from previous clients.
Before hiring a babysitter, it is essential to run a background check to ensure they have no criminal history or any red flags.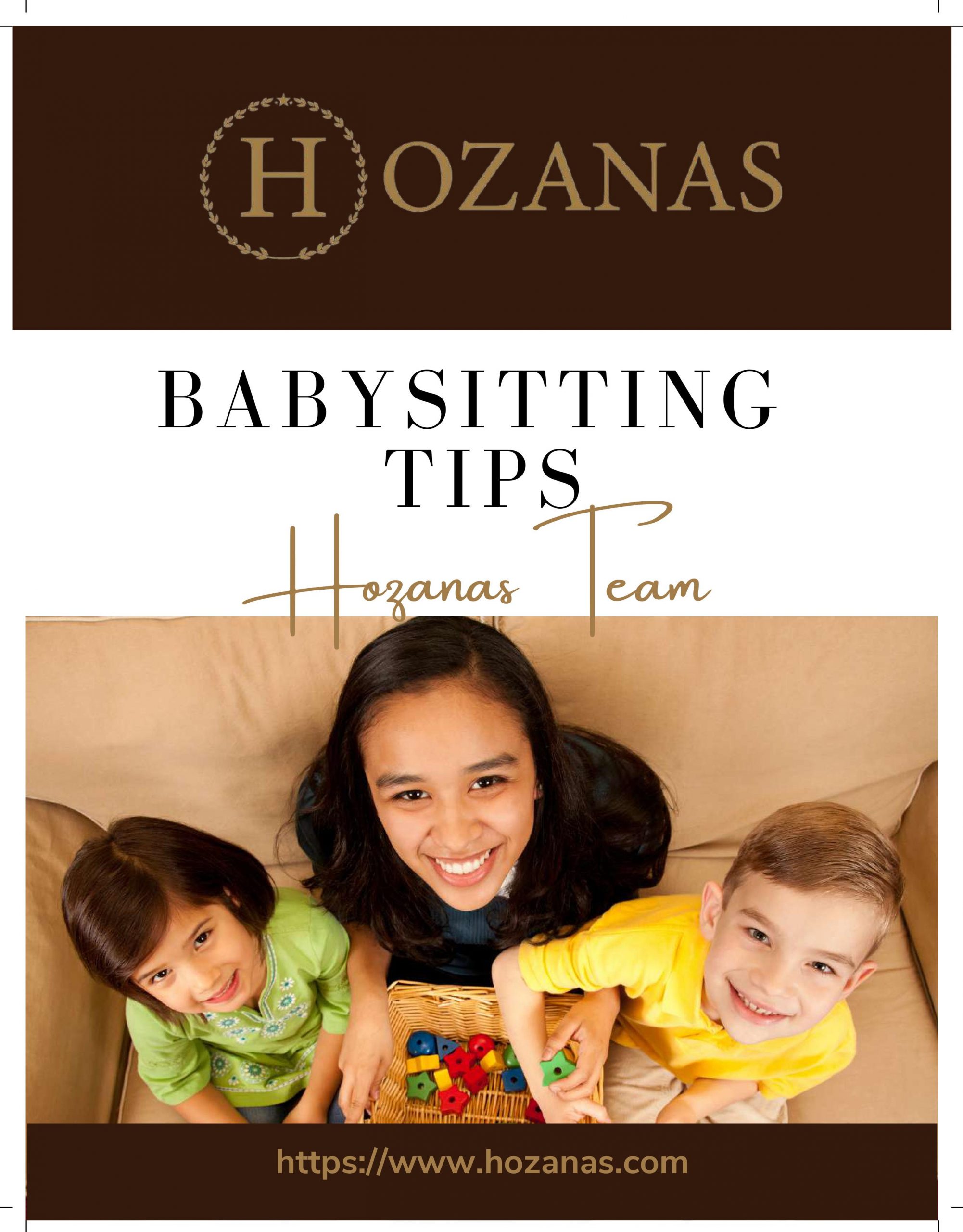 Show the babysitter around
When the babysitter arrives, give them a tour of your home and show them where everything is located, including the first aid kit, emergency contacts, and your child's favorite toys and snacks.
Provide clear instructions
Provide clear instructions on your child's daily routine, including their feeding and sleeping schedule, any medications they take, and any allergies or dietary restrictions. Also, give clear guidelines on screen time and other rules.
Leave contact information
Ensure you provide the babysitter with your phone number, a trusted friend or family member's contact, and your home address. Also, give them instructions on how to reach you in case of an emergency.
During the babysitting period, call or text the babysitter occasionally to check on your child and ask how they are doing. Ensure that the babysitter is comfortable with updates and that they can contact you if they need to.
After the babysitting period, show your appreciation by thanking the babysitter and possibly leaving a tip. A kind gesture can help build a good relationship and ensure that the babysitter is willing to babysit for you in the future.
BABYSITTING ACTIVITIES FOR MOTHERS
As a mother, you might need to keep your child occupied while you work or get busy with something else. Here are some activities you can engage your child in to keep them busy and happy:
Games are an excellent way to keep your child engaged and help them develop their cognitive and social skills. Examples of games you can play include board games, card games, or memory games.
Arts and crafts are a fun way for your child to explore their creativity and enhance their fine motor skills. You can provide materials such as paper, crayons, glue, and scissors, and let your child create anything they desire.
Cooking and baking are a great way to bond with your child and teach them basic kitchen skills. You can bake cookies, cupcakes, or even make a pizza together.
Reading is an excellent way to develop your child's language and cognitive skills. You can read books together or have your child read to you.
In conclusion, babysitting can be a fun and rewarding experience if done right. Use these tips to help you become a great babysitter and to ensure that the child in your care is safe, happy, and healthy. Remember to communicate with the parents regularly and to follow their instructions closely. With practice, you'll become an expert babysitter in no time!